Thinking about a Data Center Move?
In the Midwest, we've recently heard of data center closings that are leaving customers scrambling to find a home for their company's greatest asset—their data. Choosing a data center is a complex decision with many factors for consideration and migrating from one data center to another can be a daunting task that is easy to put off. It is important to do the research necessary to make sure your data center aligns with the goals of your organization.
The silver lining of deciding to migrate to a new data center, is the chance to evaluate and assess all your current data center protocols. It is an opportunity to get a handle on your entire data center footprint and make sure the infrastructure and services meet the needs of your organization. 
 A well-executed data center migration strategy can have a powerful impact on your organization's day-to-day operating environment and budget.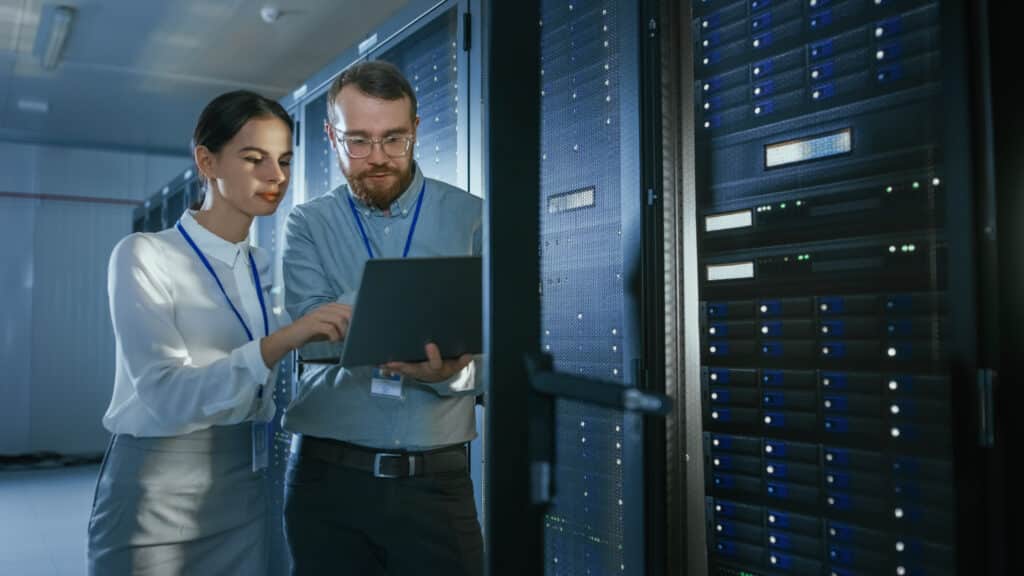 Here are the top four operational impacts a migration will have on your organization.
1. Cost Savings
A migration can highlight redundancies in data and give you the opportunity to consolidate costs. Freeing up server space, saving energy, and streamlining labor costs, this cost savings can be re-allocated elsewhere. Data sprawl is a common occurrence, and many companies don't know the full extent of their data footprint until they begin a migration or have been tasked with creating a data protection plan. With recent staff churn, the data storage policies to set up, store, and categorize data might not be the best use of hardware and labor resources. When you migrate to a new data center, this opportunity allows you to evaluate everything with an eye toward efficiency and streamline your resources. 
2. Increased Security
Migrating your data into an updated system is the fastest way to ensure it is secure. Moving data to a modernized data center, either on-prem, colo, or cloud-based, ensures the most up-to-date security measures are in place. Data protection is top of mind for most organizations and critical for recovery after a cyber attack. To ensure your data is protected it must be at a minimum annually tested. Some cyber insurance companies are beginning to require quarterly testing to keep policies in force. We've helped many of our partners add layers of data protection and security and can help with testing too. 
3. Better Efficiency
Data center migration allows your company to evaluate ALL its IT systems, requirements, and processes. This careful planning makes it possible to weed out inefficiencies that have gone unnoticed or seemed too complicated to fix  in the past, setting you up for future success.  
4. Environmental Responsibility
A data center migration creates the perfect opportunity to review the energy consumption and areas where this can be reduced or eliminated. By evaluating the usage and consolidating server resources you not only save money, but you help lead the revolution toward green IT. 
How IP Pathways Can Help
Are you thinking about a data migration? With over 50 carriers in our state of the art data center in Des Moines we can offer ultra low latency in the Midwest. We can do the heavy lifting and help your data find its new forever home.