Customer Profile
From military veterans returning home to new business owners, Iowa Workforce Development (IWD) is deeply committed to empowering employers, employees, and the unemployed. A driving force in fostering a healthy state economy and low unemployment rates, the agency offers a statewide system of work, education, and labor-related services to help those in the community find work, develop new competencies, and advance their businesses.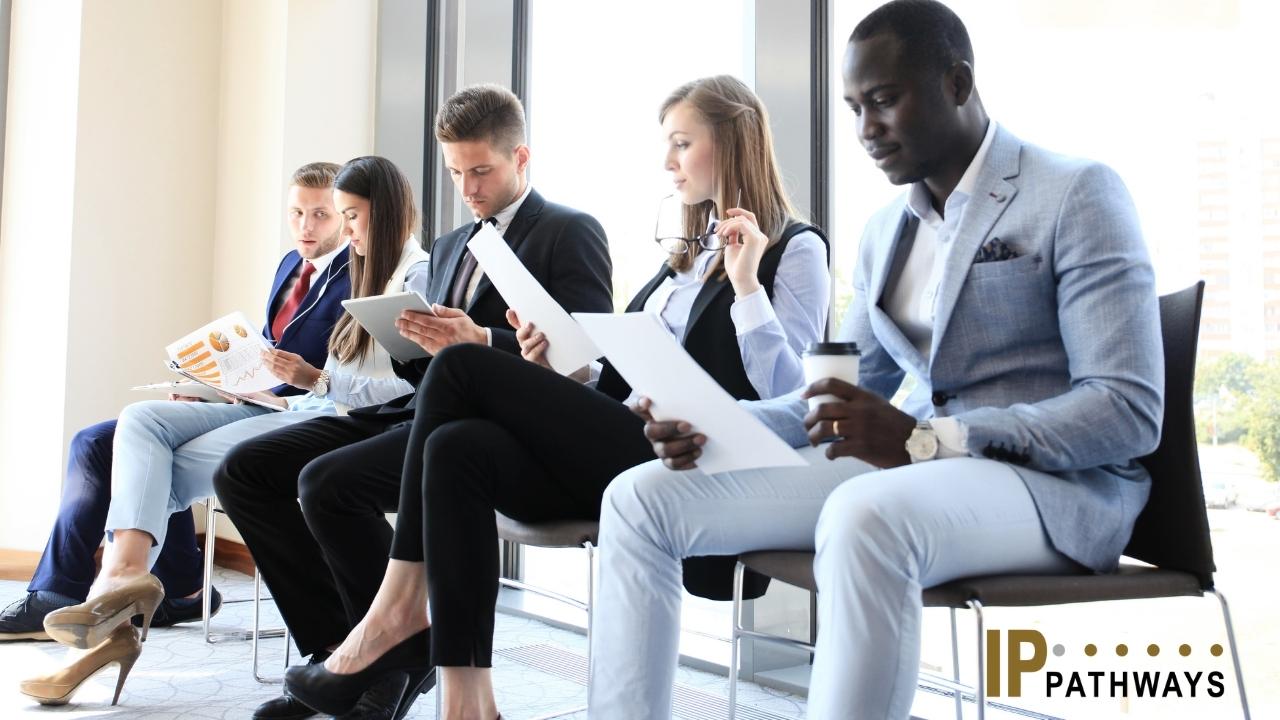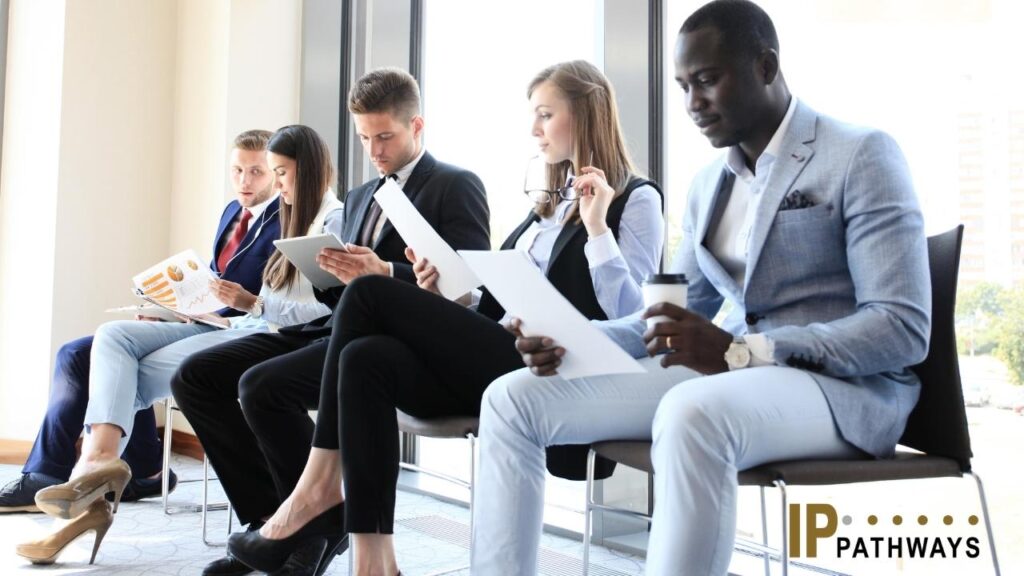 The Challenge-Serving More for Less
One of the largest state agencies in Iowa, IWD assists up to 400,000 individuals and 75,000 companies a year, helping them to prosper despite a challenging economic environment. When deep cuts in federal funding necessitated closing more than half of IWD's 55 offices, the agency had to find new ways to deliver the same breadth and quality of services. IWD engaged IP Pathways, a partner of NetApp, Cisco, and VMware, to provide a groundbreaking approach for cost-efficiently delivering workforce services using VMware View™ virtual desktop infrastructure (VDI), shared NetApp® storage, and Cisco servers and switches.
Now accessible in state offices, libraries, colleges, National Guard armories, and other facilities, IWD's internal and public-facing virtual desktops give agency staff, citizens, and businesses fast, convenient access to the information they need to succeed, such as leads on jobs or workforce trends. The VDI initiative has also enabled IWD to save $6.5 million dollars annually by eliminating dozens of brick-and-mortar offices. Winning over both employees and the community with the platform's helpfulness and ease of use, IWD's VDI initiative continues to grow.
"IP Pathways and their partners are constantly innovating. They are helping us use technology to transform operations in amazing ways, which enables us to better serve the community."  Gary Bateman CIO, Iowa Workforce Development.
Taking transformation further
Focused on advancing its mission to deliver its workforce services in the best and most cost-efficient manner possible, IWD sought to transform more of its infrastructure. To that end, IP Pathways introduced IWD to the FlexPod Datacenter platform from NetApp and Cisco.
The Solution-Fast, efficient, and flexible IT
Connecting Iowa's citizens with the services they need to find employment and helping businesses thrive are at the forefront of every IWD decision. With its unmatched ability to cost-efficiently, reliably, and flexibly respond to current and future requirements, the FlexPod Datacenter was seen as a key enabler of IWD's cause.
IWD's FlexPod infrastructure combines a NetApp FAS6210 storage system connected to Cisco® UCS® (Unified Computing System™) blade servers and Cisco Nexus® 5548P switches over a 10GbE network using NFS, CIFS, and FC protocols. NetApp Flash Cache™ PCIe intelligent caching technology accelerates performance for business-critical applications and workloads. To keep the converged environment operating at its best in less time and with less effort, IWD's IT team employs NetApp OnCommand® Unified Manager and Cisco UCS Manager.
The virtual desktop environment was the first to benefit from the FlexPod Datacenter, enabling IWD to further improve and expand public access to workforce services. It was transitioned to the new platform in a week and a half with support from IP Pathways. Enhanced by the expanded perfor­mance and capacity of the FlexPod platform it now supports 1,500 internal virtual desktops that quickly deliver Microsoft and other applications required by the staff to support IWD efforts. It also supports over 1,000 public-facing virtual desktops that provide easy access to workforce services in all 99 Iowa coun­ties. With the implementation of the Cisco UCS, IWD is able to take advantage of the system's ability to reduce complexity, increase scalability, and deliver higher performance. Additionally, the Cisco Nexus switches provide a high-speed, low-latency, and reliable network infrastructure that enables IWD to meet the demands of its growing user base.
"The implementation of the Cisco UCS, in conjunction with the FlexPod platform, has been a game-changer for us," says Bateman. "With VMware View on FlexPod we can help promote a strong economy by reliably delivering services to even more citizens from more locations across the state."
A smooth transition for Oracle
Motivated by the success of VDI on Flex­Pod, the agency turned its attention to its large, business-critical Oracle Databases running on an aging legacy platform. With assistance from a dedicated NetApp and Oracle migration specialist, a core reporting database for the entire agency was transitioned to FlexPod within a week. This database, which benefits from the speed and reliability of the FlexPod platform, supports the IowaJobs.org site as well as reporting for unemployment insurance. Both help optimize delivery of services to those who need them most.
"Our NetApp specialist identified the key changes necessary for a stream­lined move," says Martin Moen, Head of the Infrastructure Team at IWD. "He also provided us with the training we needed to transition the rest of the Oracle Databases on our own."
IWD's largest Oracle Database, support­ing the state's unemployment tax filing system, was next. With only a small window of opportunity to make changes to this system because of quarterly filing, the migration had to be fast and flawless. NetApp Snapshot™ copies and NetApp SnapMirror® replication, along with the knowledge transfer provided by the NetApp specialist, enabled IWD's IT team to easily plan, build, and fully test the deployment and make the final cutover within a week.

Enhancing uptime, efficiency, and reputation
Supporting one of the largest agen­cies in Iowa, IWD IT serves hundreds of internal customers and thousands of citizens. To protect data and uptime, NetApp Snapshot copies are taken every five minutes. These are leveraged in conjunction with NetApp Virtual Storage Console for VMware vSphere® and Oracle Recovery Manager (RMAN) to significantly reduce backup times. This is especially true within the Oracle environment, where backup windows have been reduced from four and a half hours to one and a half minutes. NetApp SnapMirror replication software, along with a NetApp V3160 open storage controller at a remote site, provides disaster recovery for all IWD operations. Helping to conserve storage resources, NetApp deduplication has reduced storage requirements by over 36%, saving IWD 10TB.
NetApp FlexClone® volumes play a key role in Oracle and Microsoft environments, allowing the IT team to quickly clone datasets without impacting production. This supports accelerated test and development and also enables the IT team to rapidly resolve production issues. "With NetApp data protection and cloning capabilities we can restore critical environments or files in seconds," says Moen. "Less downtime enhances employee productivity and public perception."
"With NetApp data protection and cloning capabilities we can restore critical environments or files in seconds. Less downtime enhances employee productivity and public perception." Martin Moen Head of the Infrastructure Team, Iowa Workforce Development.
Business Benefits A more productive agency
Supported by a FlexPod Datacenter solution, VMware virtualization, and powerful, integrated tools, IWD IT pro­vides fast, economical, and efficient service to internal clients. They, in turn, enable the agency to better serve Iowa's businesses and workers. "Some offices are now 100% VDI so IT staff no longer have to reimage machines from those sites," says Moen. "If someone gets a virus they simply log off, log back on, and they have a brand-new desktop—it's that simple, and they can quickly resume their work."
With VDI growing by 150 to 200 virtual desktops a year, the ability to quickly create and deploy in seconds helps IWD's IT team keep up with demand and also demonstrate value to others. "We recently introduced VMware View and NetApp to another state agency and impressed them by spinning up 50 new desktops in less than 5 minutes," says Moen. "With the performance provided by our FlexPod platform, even power users, such as those running AutoCAD, can be supported on VDI."
Another advantage of the FlexPod infra­structure is the capacity and agility to take VDI in new directions. "We recently started to deploy virtual desktops on iPads for our mobile workers," says Moen. "With FlexPod we can easily satisfy the state's security requirements because everything stays within the data center, yet our staff can access their desktops wherever they are."
IWD's Oracle Database environment has also benefitted from the perfor­mance and uptime supported by the FlexPod platform, which speeds the dissemination of vital state and federal employment statistics to lawmakers and other government officials. Within IWD's unemployment insurance tax filing system, FlexClone streamlines frequent modifications even during filing months when agents require 24/7 accessibility.
Previously this was not possible because the database copy needed to refresh the development environment required at least a half-day of downtime to produce. With FlexClone, copies are made in seconds, which means developers are more productive and can quickly implement important modifications to the system to keep it running optimally.
Broader, faster access to workforce services
Although unemployment rates continue to drop, for the more than 80,000 unemployed Iowans still in need of work IWD continues to be an economic lifeline. With FlexPod providing a powerful, cost-efficient, 24/7 foundation for VDI and other platforms supporting critical agency services, citizens and businesses can quickly and conveniently find the help they need. Individuals can file for unemployment or worker's compensation, log into the IowaJobs.org site to find jobs, and even connect with helpful staff from an expanded network of virtual access points throughout the state. Employers benefit from the same network, tapping into information covering labor market and workforce trends, employment regu­lations, employee training opportunities, and other helpful business resources.
Bateman concludes, "FlexPod helps us cost-efficiently deliver services to more citizens. This enables us to conserve taxpayer dollars while contributing to Iowa's economic security by help­ing people find jobs, build skills, and strengthen their businesses."
With partners like NetApp, Cisco, and VMware, we can guarantee a thoughtful and strategic solution for your business.